Thermal Technology is growing!
We have finalized our move! In order to accommodate our increased production, we relocated from our old 27000 sq. ft. facility in Santa Rosa, CA to a newer, larger, 43000 sq. ft. facility in Minden, NV. Look forward to more updates from Thermal Technology as we continue to expand and grow.
World Class Thermal Technology Press Systems
Thermal Technology has designed and delivered several large, state of the art, industrial high temperature-controlled atmosphere press systems. These large presses are available as conventional Hot Press and DCS technology, both are capable of applying up to 800 tons of accurately controlled applied force with upper and lower 24" diameter water-cooled cold rams for production of large samples.
Both our Hot Presses and DCS technology are extremely capable for a variety of processes from sintering to diffusion bonding of large parts. These systems are designed for limited space constraints, less than 20 feet tall and can be installed at ground level or below as needed to fit any space constraints as well as loading operations.
Thermal Technology LLC is the only USA OEM for SPS/DCS systems
We manufacture systems from 5 ton with 2,000 amp power supply up to 800 ton with 150,000 amp power supply.
Thermal Technology LLC is Leading the way in SPS/DCS Press Technology like no one else.
On-site Processing Facility for proven results
Largest North American Manufacturer with Multi-Generation equipment and technology Experience
World Wide Leader in Scaling from the Lab to Commercial
DCS Technology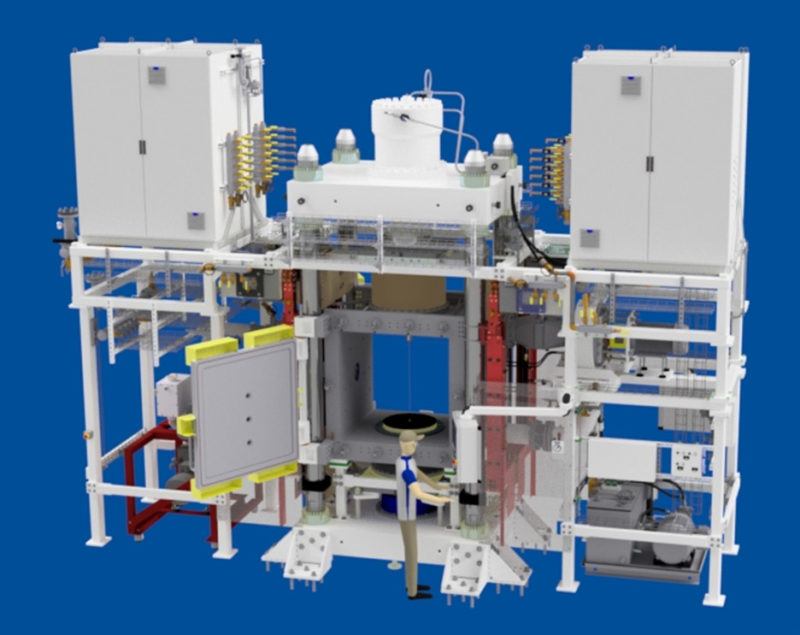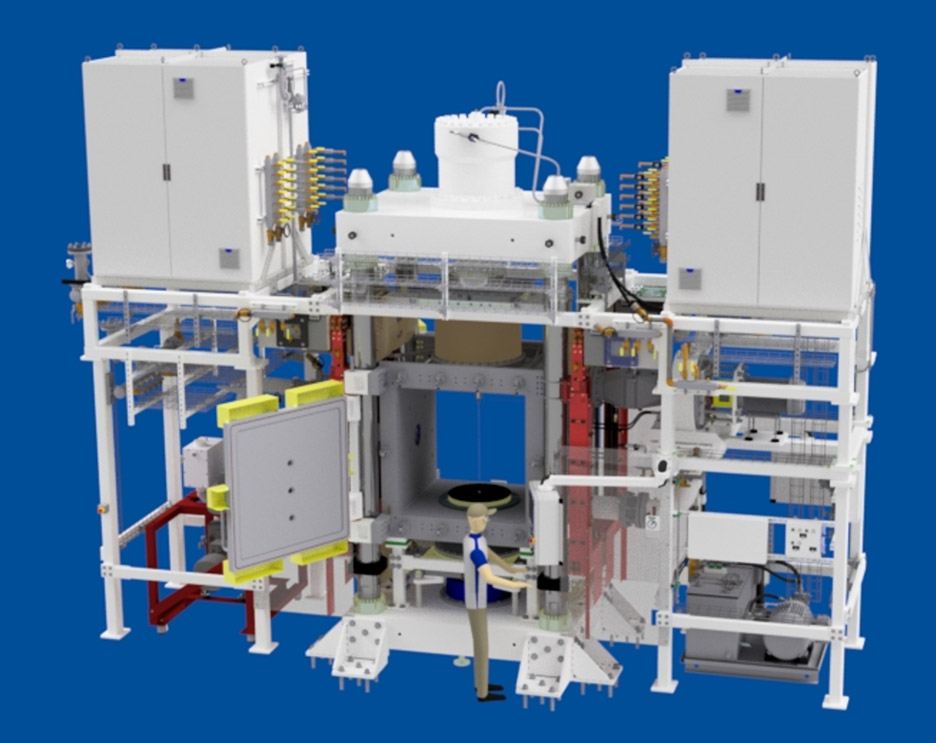 DCS technology enables higher throughput via the direct current sintering to achieve faster heating rates and shorter dwell time along with enabling rapid cool down cycles.
DCS technology is well suited for controlling grain growth in the microstructure of a finished material where uniformity across a samples cross-sectional area is critically important for strength.
DCS technology eliminates the consumable hot zone components used in a Hot Press, thereby reducing maintenance costs and possible contamination from the porous insulation and heating element.
DCS technology provides a unique technique for the production of layered Functionally Graded Materials (FGMs).
DCS technology is useful for diffusion bonding of similar and dissimilar substrates applications where controlling grain size and diffusion of the grain boundaries is critical to success.
Hot Press Technology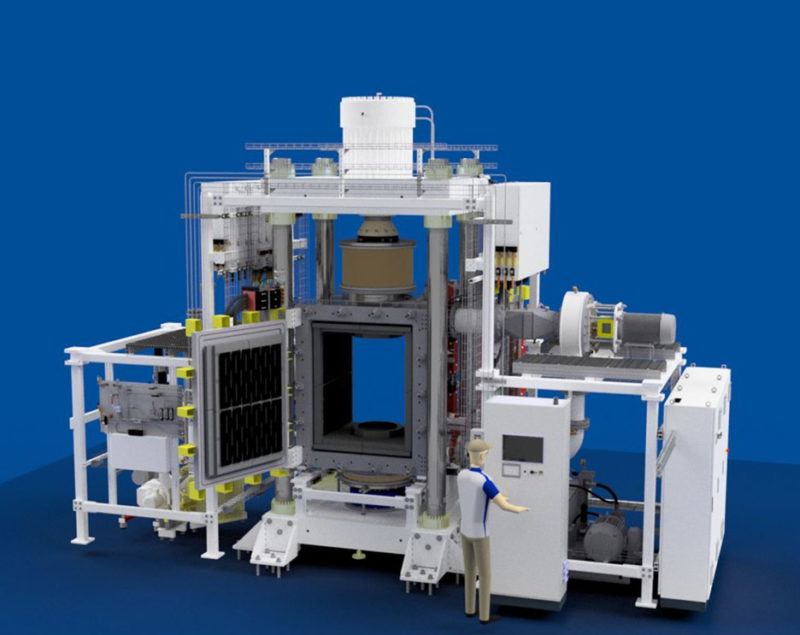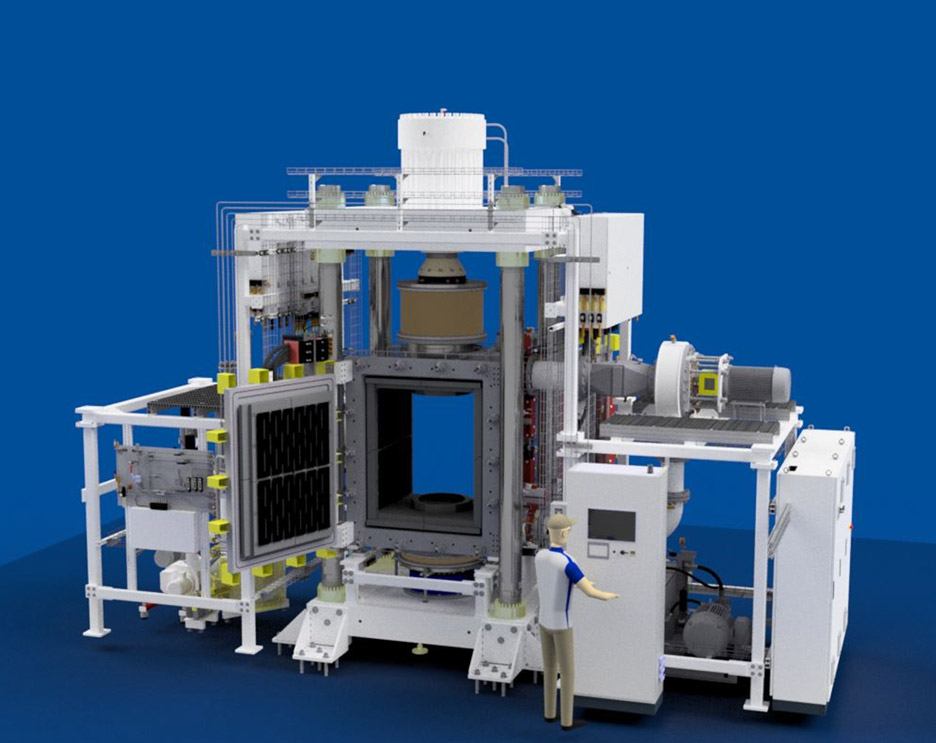 Hot Press technology enables thick or taller material processing capabilities.
Hot Press technology is well proven with certain applications requiring slower heat up and cooling requirements including diffusion bonding as well as supporting long dwell times.
Hot Press technology is well suited for those applications requiring press dies and process material that are not electrically conductive.
Hot Press technology allows for the equipment to be used as a conventional furnace as well as a hot press adding flexibility to what the equipment can be used for.
High-Temperature Experts
We have an impressive 70+ year history in the advanced thermal processing marketplace as a pioneer in the use of innovative advanced materials for industries such as medical, lighting and aerospace. Our systems are used in the manufacturing process of a wide range of products, including life-saving coronary stents, artificial joints, aircraft turbine blades, orthodontia, high-intensity discharge (HID) lighting and analytical instrumentation. We specialize in the most extreme processing conditions with temperatures commonly over 2,000 ˚C (3,600 ˚F) and controlled environments such as vacuum, inert gas, and hydrogen atmospheres. With thousands of installations worldwide across a range of different industries, our products can be fully customized to suit your unique thermal processing needs. All of our products are designed and built in our Nevada, USA facility using only high-quality components and materials by our skilled workforce.