Fabruary 10, 2011 – Thermal Technology, a leading manufacturer of crystal growth equipment and high temperature furnace systems, recently received 59 orders for their Model K1 90 kg sapphire crystal grower from customers in Taiwan, Korea and China. In total, these growers will produce 5.2 million TIE (two-in-equivalents) per year.
The Model K1 sapphire crystal growth furnace advances beyond the traditional kyropoulos process and out-performs other sapphire crystal growth methods currently being marketed, such as HEM or Bridgman.
"I recently returned from our customer's site in Taiwan where they ceremoniously unveiled a perfect 90 kg crystal grown in our K1 system," says Matt Mede, Thermal Technology president and CEO. "They own 14 K1 systems which are being used for LED substrate production."
No other domestic producer of sapphire crystal growth technology has machines in successful production, according to Mede. "Previously, the Russian growers were the industry standard. The superiority of our design, crystal size and tool capability are quickly making Thermal Technology the industry leader in this market sector," Mede continues.
Thermal Technology's newly designed Model K1 Crystal Grower is intended for LED substrate production. The tool's short cycle time makes it the most productive grower commercially available. To satisfy the high demand of the rapidly growing sapphire market, Thermal Technology is shipping systems weekly.
Sapphire crystals have multiple high technology applications, most dominantly as substrate wafers for high brightness blue and white light emitting diodes or LEDs. These LEDs are employed in various uses including traffic lights, backlighting for flat panel displays of computer monitors, televisions and cell phones, and common lighting applications such as street lights and household bulbs.
Thermal Technology designs and manufactures crystal growing systems and high temperature vacuum and controlled atmosphere furnaces for the advanced processing of metals, ceramics, glass and quartz. Thermal Technology has 60 years of experience with more than 3000 installations in 40 countries.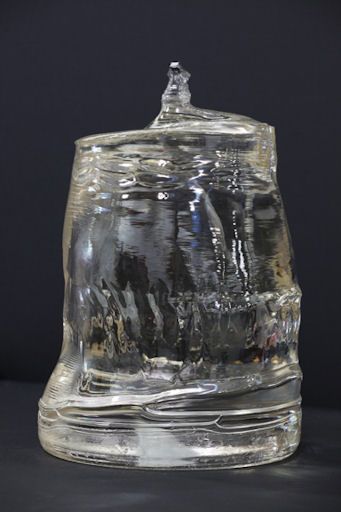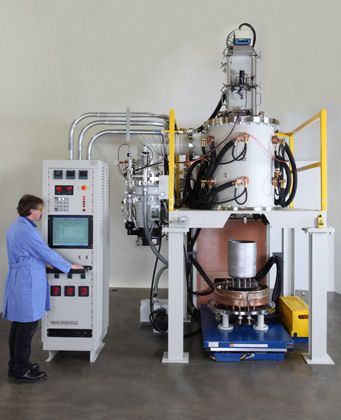 Above: 90kg Crystal Sapphire and Model K1 Sapphire Crystal Grower